Is a Porsche a Supercar?

It's an age old question, but one that should be open to discussion between our fellow Porsche enthusiasts. So what exactly is a supercar? Is it a science? Or are we allowed to bend the rules? Must a car pack 12 cylinders amidships, scream to 60mph in less than four seconds and hit more than 200mph to qualify as a supercar? Or is it more to do with the spirit of the car, it's looks or the outrageousness factor of it's design.
Perhaps a Super car could be based on four key characteristics:
Super Expensive, perhaps over £100k?
Super Performance, acceleration, top speed, drive, and handling.
Super looks, outrageously special, down right beautiful or purposeful.
Super something special. Technical credentials that set the car above the rest.
There are a few Porsches that could qualify for the Supercar badge. The awesome Porsche 993 Turbo S for example. The Porsche 993 GT1, the Carrera GT, the Porsche 959 and the Porsche 918 Spyder. These were all certainly more than £100k, and had breathtaking performance statistics. Their looks aren't so outrageous, but definitely score in the stunning or beautiful departments. In terms of something technically different: well, that's something Porsche have always delivered.
Ultimately the definition of what makes a car Super is always going to be subjective, as will answering the question "is a Porshe a Supercar".
We'd like to hear your thoughts on what makes a supercar and more importantly do Porsches qualify. So add your comments below and join the debate.
Get Involved in the dicussion
We think it's better to talk and would love to hear your thoughts on this article topic. Simply scroll down to read what other Channel P101tv members are saying about this article. Why not add your say. Your comments belong here! You can scroll to the end of the page or
Click here
to add your comments now.
There's Plenty of Articles & Guides
Our Porsche Articles and Guides archives are constantly growing. Take a look through the archives from the Articles menu or click on a preview from the carousel below.
Feel Free to Join in!
If you would like to join in, we would welcome your ideas for an artcle. If there's subject that you'd like to write about then get in touch and let us know. If the topic fits the reader's corner then we'd be pleased to publish it. You will of course receive full credit for the article as well as a link back your Channel P101tv Profile.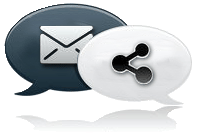 Share this page
Have we missed something or feel something should be added?
If there's something missing that you feel needs to be included or if something doesn't seem quite right, then please let us know. If you'd like to write an article for inclusion here then please get in touch. Just click on "Contact us" at the bottom of the page.
We hope you enjoy the Reader's Corner of the Porsche Folio!