Some Interesting Things You Might Not Know About Porsche!
Porsche is not just a world renowned automotive brand. It is steeped in automotive history, and over its many years in the autmotive field it's achievemnts have set it apart from others as a bit of legend. So it stands to reason that there are a few facts and figures that the average Porsche enthusiast may not know.
We have trawelled through the Porsche archives to tease out some of the interesting bits that you might not know. There are so many hidden gems that we can't hope to cover them all here, but hopefully you'll come away a little more knowedgable.
Feel Free to Join in!
If you would like to join in, we would welcome your ideas for unknown Porsche trivia. If there's an obscure fact about Porsche you'd lke to share, then please get in touch and let us know. If we think you've found a gem, we'll publish t right here!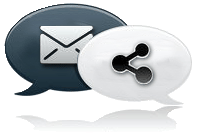 Share this page
Have we missed something or feel something should be added?
If there's something missing that you feel needs to be included or if something doesn't seem quite right, then please let us know. If you'd like to write an article for inclusion here then please get in touch. Just click on
"Contact us"
at the bottom of the page.
We hope you enjoy the Reader's Corner of the Porsche Folio!
These Porsches are a selection of just some of the pictures that Channel P101tv members have uploaded. All of them are fantastic and great to see.