What's So Special About a Classic Porsche 911
There are many good quality cars able to boast high performance specifications to their name in the world today. The Audi S8, the Mercedes 6.3 AMG and the BMW M3 for example are all great cars, with blistering performance and gadgetry beyond the realms of necessity. My Audi A8 for example has TV, DVD, Satellite Navigation, air conditioning, cruise control, electric everything and adjustable everything else. It will even massage your back while driving. So why on earth would you deliberately choose to buy a classic 911 that's older than your Granddad as that 'special car' to own and drive. Well, as an owner of a classic 911 myself for the last 20 years or so, here's a few thoughts on why they have that special appeal for me, and why I feel should be a serious contender on anyone's list of a car to own or drive within their lifetime.
The Porsche 911 really is One of a Kind.
Many cars leaving the factory these days, look like many other cars leaving other factories all around the world. There isn't any real uniqueness and quite often you find yourself mistaking one make of car for another. Most Japanese cars all seem to look the same, and there are a few models that look like Mercedes and BMW's at first glance. There's no mistaking a classic Porsche 911, or any Porsche 911 for that matter. Their shape is simply unique. Since they were first made in the late sixties and even in today's modern incarnations, the basic 911 shape remains unchanged at its very core. This is even more true of the 911's made in the period beginning in the sixties and right up to the early 90's with the type 964. Small boys still point and stare in admiration when they see a classic 911 pass them by.
Driving my 1974 911 Coupe is always a pleasure: the responsiveness of the car, the direct feel between driver and road and the sprightliness of its drive combine for something quite special. But it's made even more pleasurable by the sense of community that comes with this car. I often receive a wave or the flash of headlights from on coming Porsche driver. Old or new, friendly recognition seems to be common among Porsche drivers. I don't remember a time that another Audi driver gave me the same approving nod or seal of approval!
Affordable Supercar.
A classic 911 is now within the financial reach of most people. Buying a 911 has its own set of unique requirements on the purchaser, but essentially you can bag yourself the iconic 911 for the price of a new hatchback.
An early pre 1974 911 might cost around &pound10k, and a 1974/75 2.7 would be around the same. An early 80's 3.0 SC would set you back a mere &pound9k, and 3.2 Carrera in the region of &pound15k. There are of course some exceptions. A 1972 911S or a 1973/4 RSR for example will set you back a small fortune as some of the rarer examples of special 911's.
At the very heart of the Porsche design philosophy is more for less. Porsche have worked hard to ensure their cars provide the best output for their size. The cars have always been relatively light weight. The engines produced from alloys to keep the weight down still further. Even the famous Fuch alloys weigh a fraction of their steel counterparts found on cars from a similar era. The 911 has always succeeded in punching well about its weight and holding its own against competing cars with double the engine size.
No Depreciation.
Buying a classic, unlike a modern car, is also a bit of an investment these days. The older 911's value is on the rise. At the very least if you buy a good 911, you are very likely to get your money back when you come to sell it. I'm afraid that can't be said of a modern car, or even many cars of a similar vintage. There are some 911's that might even make a good investment. The Porsche 911 Carrera 3.0 manufactured in 1975 for 1976 and 1977 models years for example is often over looked by many would be Porsche buyers. I think they are quite special, and their future is set to be an un-sung hero and the next generation of the 911 line up to attract the kind of attention normally reserved for the 2.2s and 2.7 Carrera RS. In their day they handled well, were lively to drive and performed very well. With 200 bhp they would deliver 0-60 in c. 6 seconds and hit 140 mph. With only 3,687 units ever built a good one is hard to find.
Pedigree and heritage.
The 911 has been such a success story because Porsche have concentrated long and hard on getting it right. There have been no huge changes from year to year. Rather, the 911 has been honed and perfected piece-by-piece.
Racing and competition is in the veins of the Porsche brand, and their success increases further the uniqueness and quality of its road going 911's. Here's just a few parts of the Porsche motorsport success story:
Ferdinand Porsche, together with his son, Ferry started producing their cars in 1948 with the type 356. They immediately began racing their creation in the same year. They successfully raced the 356 on the legendary circuits of Le Mans and the Carrera Pan americana;
The Porsche 550 Spyder was a purpose built racer and won at the Nurburgring and Le Mans in the early 50's;
By the end of the 1950's the Porsche 718 RSK had competed well in the Targa Florio and at Le Mans;
Porsche even had a brief interlude in the Formula One Grand Prix. It had some success with its cars but sadly in 1961 after only one year of competing, Porsche withdrew from the formula;
In 1969 the now world famous type 917 was unleashed on an unsuspecting world of motorsport. The 917 reached speeds of 216 mph on the straights of Le Mans. In only its second year, Porsche 917's achieved first, second and third places at Le Mans. The 917, often called the ultimate Porsche ever built, went on to win races at Zeltweg, Spa, Nurburgring and Monza;
The 911 was also a very successful racer run by both privateers and works teams. A 911 RSR won at the 24 hours of Daytona. The 1973 RSR was a more powerful, wider and light weight incarnation of the road going 911, and really put Porsche on the Motorsport map as one of the greatest manufactures of all times;
Porsche has continued to build world beating racers. The 935, 936, 956 were all successful racers but were not 911 derivatives. The distinctive Porsche 911 shape retuned to the world of motorsport in the form of its GT series. The first of these was the Porsche GT1, built in 1996 based in part on the 993 road going 911. Car's come and go, but the 911 is a true icon in the automotive world and like Yorkshire pudding and the Sunday roast will be around for many years to come.
Build quality.
Porsche have also built their cars well and to high and exacting standards. A 911 that has been looked after by its owners, will be as good today as when it was first built. From around 1974 the 911's were galvanised to prevent corrosion, a practice more commonplace today.
Function over Form.
One of the most unique things about the 911 is the interior. It's basic and built with purpose in mind. Everything is where it should be. The rev counter is large and bang in the centre of the driver's dashboard, where it's easy to see and read in even the most briefest glance. The controls are simple, easy to use and robust. The interior is more like an aircraft cockpit and not a car. This is definitely a drivers' car. No fancy accessories to be found in here!
Even the exterior has the same function over form. It's Teutonic looks reflect purpose in its design. Low and squat on the road, the front slightly lower than the rear ensuring aerodynamic stability, and a wider wheel base at the rear with large road hugging tyres at the rear enabling better traction and handling.
Built for Performance.
There is no doubt in your mind when at the wheel of a Porsche 911, that it was built to perform and perform outstandingly well. This is a proper performance car. Put your foot down and she will respond with breath taking performance. They are light weight and nimble cars, yet with the engine in the back traction is outstanding with 60 percent of the weight over the driven wheels. They give the driver lots of feedback. They handle incredibly well and stick to the road like no other. Set the car up for a corner and press the noisy pedal and she'll deliver outstanding cornering speeds even without all the modern driver aids like traction control and stability management. Be warned however, as a drivers' car you have to concentrate. Think about what your doing and she'll reward you mile after mile. You can't loose focus though. Lift off in a high speed corner and the rear of the car will attempt to overtake the front!
The 2.7 litre Porsche of 1974 produced 150bhp and could achieve 0-60 mph in 7.9 seconds and go on to a top speed of 131 mph. That was pretty impressive in 1974 and not too shabby today. Yes, a modern hot hatchback could boast quicker 0-60 mph times, but given this 911 only weighed in at 1080kg it would certainly give most cars a run for its money. The 911 SC first produced in 1978 had a 3.0 engine and produced 180 bhp. This rose to 204 bhp by 1981. The car could achieve 0-60mph in 5.7 seconds and go on to reach a top speed of 146 mph.
Ten years later in 1984 Porsche unleashed the 3.3 litre turbo onto the world. With 300bhp and 318 lb/ft of torque this incarnation of the 911 produced a very impressive 0 to 60 mph time of 5.3 seconds and a mind numbing top speed of 160 mph. With wider arches, bigger tyres and better track these cars had both power and handling that remains competitive today, but in 1984 this was the sort of stuff that gave birth to legends.
To accompany the 3.3 turbo, Porsche released in 1984 the naturally aspirated Carrera 3.2. The 3.2 had a factory specification of 231 bhp and 210 lb/ft of torque. With less imposing wheel arches and more conservative rear spoiler than the 911 turbo, the 3.2 Carrera put in some pretty impressive statistics of its own with a 0 to 60 mph time of 5.6 seconds and a top speed of 152 mph.
Produced in larger numbers and from 1984 to 1989, the 3.2 Carrera is a staple choice for potential classic 911 ownership. The later cars in the period were fitted with an upgraded gear box: the G50 series. Although heavier than its type 915 predecessors, the G50 was stronger and facilitated a slicker and more consistent gear change.
The Flat Six Boxer engine.
The engine in the old classic 911's is a flat six boxer engine. The pistons are horizontally apposed. This helps keep the height of the car low. The engine is air cooled. No heavy water being pumped around these engines. They are also dry sump engines. Oil is held in a tank. It is pumped either via an oil cooler or direct to oil spray nozzles in the sumps to ensure oil is where it should be at all times. Unlike a wet sump engine which struggles to lubricate essential moving parts when under hard cornering conditions. Additionally, these engines have a truly unique sound. You won't hear anything else quite like it. They have a great burbling sound at idle and scream when revved hard.
Very Reliable and Surprisingly Dependable. These cars were built to go back and forth to work during the week and then driven hard at the circuit at the weekends. And even after a day of fast driving at the track, they would drive you home again at the end of the day. These car's will perform day after day after day. But unlike other cars built to be driven every day, the classic 911 will thrill you every day. They really are reliable and dependable, not a trait often associated with supercars, especially classics.
Look after your 911 and she'll look after you. Unlike many supercars, and modern day to day cars for that matter, a well maintained Porsche 911 will give you many years of trouble free motoring. She'll start on cold icy conditions at turn of the ignition key. If your mechanically minded you can maintain these cars at home. Regular servicing and rust protection will keep these cars alive for ever!
So, no, it hasn't got TV, DVD, SatNav and all the gadgetry and wizardry of Bill Gates' living room. It also doesn't have ABS, traction control or stability management. But all that doesn't really matter. That's not the point of owning and driving a classic 911. What a classic 911 has in spades is it's heritage, simplicity of design and shear driver involvement. If you do anything before you depart this world, drive a classic 911. It really is something quite special.
Get Involved in the dicussion
We think it's better to talk and would love to hear your thoughts on this article topic. Simply scroll down to read what other Channel P101tv members are saying about this article. Why not add your say. Your comments belong here! You can scroll to the end of the page or
Click here
to add your comments now.
There's Plenty of Articles & Guides
Our Porsche Articles and Guides archives are constantly growing. Take a look through the archives from the Articles menu or click on a preview from the carousel below.
Feel Free to Join in!
If you would like to join in, we would welcome your ideas for an artcle. If there's subject that you'd like to write about then get in touch and let us know. If the topic fits the reader's corner then we'd be pleased to publish it. You will of course receive full credit for the article as well as a link back your Channel P101tv Profile.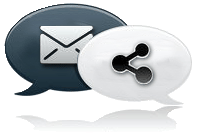 Share this page
Have we missed something or feel something should be added?
If there's something missing that you feel needs to be included or if something doesn't seem quite right, then please let us know. If you'd like to write an article for inclusion here then please get in touch. Just click on "Contact us" at the bottom of the page.
We hope you enjoy the Reader's Corner of the Porsche Folio!