Caring for your Fuchs Alloy Wheels
The Fuchs alloys are amazing wheels. Not only do they look fantastic on the classic Porsche 911's, but their build quality places them ahead of many. I have written about the Fuchs alloy before which you can read about here:
The Birth of the Fuchs Alloy
.
The Fuchs alloy has become quite an expensive wheel to buy and the second hand market is thriving. Finding good ones is always a challenge, and to re-furbish them is expensive. So looking after them is vital if your to avoid expense as well as ruin their looks. Fuchs are normally painted in the centre and anodised around the rims.

Hot brake dust is a Fuchs worst enemy. Unchecked it will burn through the protective coating and open the alloy up to the elements to be corroded away. Perhaps almost as bad as brake dust, is some loving owners, who with all the right intentions clean their wheels with corrosive cleaners. Some wheel cleaners will also eat through the anodise coating on the wheel and cause more harm than good.
So, looking after the Fuchs is important. Regular washing and waxing will keep these alloys in perfect condition. Just a normal car shampoo is fine. Applying a good wax will help prevent brake dust doing its worst. Rim Wax is a good product and will provide a good protective barrier to damage. There is no magic solution to caring for your Fuchs. The trick to keeping these wheels in good condition, is just regular washing and waxing. Once in a while, jack the Porsche up and remove the Fuchs so you can wash and wax the inside too.
My fuchs has had all the anodise removed and the alloy polished to a mirror finish. Even after exposing them in this way I have kept them in perfect order mile after mile by washing and waxing.
Get Involved in the dicussion
We think it's better to talk and would love to hear your thoughts on this article topic. Simply scroll down to read what other Channel P101tv members are saying about this article. Why not add your say. Your comments belong here! You can scroll to the end of the page or
Click here
to add your comments now.
There's Plenty of Articles & Guides
Our Porsche Articles and Guides archives are constantly growing. Take a look through the archives from the Articles menu or click on a preview from the carousel below.
Feel Free to Join in!
If you would like to join in, we would welcome your ideas for an artcle. If there's subject that you'd like to write about then get in touch and let us know. If the topic fits the reader's corner then we'd be pleased to publish it. You will of course receive full credit for the article as well as a link back your Channel P101tv Profile.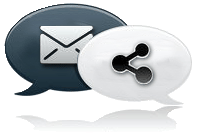 Share this page
Have we missed something or feel something should be added?
If there's something missing that you feel needs to be included or if something doesn't seem quite right, then please let us know. If you'd like to write an article for inclusion here then please get in touch. Just click on "Contact us" at the bottom of the page.
We hope you enjoy the Reader's Corner of the Porsche Folio!