How to enjoy your Porsche
This may sound like a ridiculous topic for an article, but bear with me. There are many Porsche owners and enthusiasts around the world and many of their Porsches stay locked away in their garages and emerge only on sunny days and holidays. While I understand it's important to look after your Porsche, if your not too careful you run the risk of not getting the most enjoyment out of your Porsche. I'm not suggesting for one minute that you submit your Porsche to torture by driving it in hurricanes and hale storms, but there's an abundance of things you might consider getting involved in which will help you get the most enjoyment from your Porsche.
Track days. Track days are tremendous fun. They allow you to really enjoy the speed and handling that every Porsche has to offer, and just waiting for you to allow it to strut it's stuff.
Club drives. Many Porsche clubs offer the opportunity to get together and enjoy some group driving. Nothing better than driving en mass to the beach on a summers day and having some fish and chips on the beach before the return run home again.
Car Festivals. There are car festivals held the world over. Apart from the opportunity to drive your Porsche to the event, they also offer the opportunity to show off your pride and joy to other enthusiasts and generally chat amongst like mined individuals.



Remember also, enjoyment doesn't just come from driving your Porsche. There is a huge community that has evolved around the Porsche brand.



Porsche Clubs. Meeting fellow owners is just as much fun as driving. There are plenty of Porsche clubs to get involved with including both the official Porsche club and plenty of independent clubs.
Forums and community websites. There are plenty of web based communities that give you not just the opportunity to share your enthusiasm for the Porsche brand, but also share experiences and knowledge. Of course Channel P101tv is a great community site that allows members to share video, pictures, read articles and guides and access Porsche resources, information and databases.
Join the debate and let us know in the comments below how you enjoy your Porsche.
Get Involved in the dicussion
We think it's better to talk and would love to hear your thoughts on this article topic. Simply scroll down to read what other Channel P101tv members are saying about this article. Why not add your say. Your comments belong here! You can scroll to the end of the page or
Click here
to add your comments now.
There's Plenty of Articles & Guides
Our Porsche Articles and Guides archives are constantly growing. Take a look through the archives from the Articles menu or click on a preview from the carousel below.
Feel Free to Join in!
If you would like to join in, we would welcome your ideas for an artcle. If there's subject that you'd like to write about then get in touch and let us know. If the topic fits the reader's corner then we'd be pleased to publish it. You will of course receive full credit for the article as well as a link back your Channel P101tv Profile.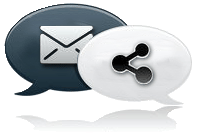 Share this page
Have we missed something or feel something should be added?
If there's something missing that you feel needs to be included or if something doesn't seem quite right, then please let us know. If you'd like to write an article for inclusion here then please get in touch. Just click on "Contact us" at the bottom of the page.
We hope you enjoy the Reader's Corner of the Porsche Folio!