Porsche Articles and Guides


Technical
Technical information, instructions and how to guides
1
Page 1 of 1
There's Plenty of Articles & Guides
Our Porsche Articles and Guides archives are constantly growing. Take a look through the archives from the Articles menu or click on a preview from the carousel below.
Feel Free to Join in!
If you would like to join in, we would welcome your ideas for an artcle. If there's subject that you'd like to write about then get in touch and let us know. If the topic fits the reader's corner then we'd be pleased to publish it. You will of course receive full credit for the article as well as a link back your Channel P101tv Profile.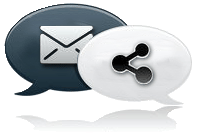 Share this page
Have we missed something or feel something should be added?
If there's something missing that you feel needs to be included or if something doesn't seem quite right, then please let us know. If you'd like to write an article for inclusion here then please get in touch. Just click on "Contact us" at the bottom of the page.
We hope you enjoy the Reader's Corner of the Porsche Folio!