Porsche Personas for Firefox
Pimp Up Your Web Browser Porsche Style!
Channel P101tv has created a range of Porsche Personas to brighten up your web experience! If you use the Firefox web browser, you can add one of our Porsche themes to brighten up the way your browser looks. We've created a whole range of themes from the classic Fuchs alloy, to the Porsche 356, to the GT3 RS and many more. The themes are completely free, so head over to firefox and choose which one you want to wear. Remember to leave us a review!
Get Your Free P101tv Porsche Personas
Share This Page With Someone
If you'd like to share this page with someone, simply click on the share icon below and enter an email address. We'll send them a short email letting them know about this page. We don't store any information when using this feature.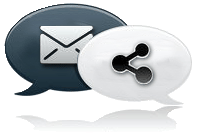 Share this page
Have we missed something or feel something should be added?
If there's something missing that you feel needs to be included or if something doesn't seem quite right, then please let us know. Just click on
"Contact us"
at the bottom of the page.
These Porsches are a selection of just some of the pictures that Channel P101tv members have uploaded. All of them are fantastic and great to see.