Buying an Older Porsche 911
Many people believe that buying a Porsche 911 is very expensive. Well, i'm pleased to report that the older classic Porsche 911's are now a very affordable option when considering buying your next car. Whether for a classic or a daily driver, they are strong contender. A good 911 will last you forever if you treat it correctly, but there are plenty of Porsche 911's out there that haven't been cared for properly and they are just waiting to be bought by an unsuspecting 'newbie' Porsche buyer, who could end up with a complete disaster zone and represent a huge money pit to put right.
The older Porsche 911's do not have the modern under body protective plastic shields that new cars have to protect them from stone chips and rust. The older Porsche 911's before 1974 didn't even have galvanised body shells.
But even with the pit falls, it shouldn't put you off considering an older Porsche 911. By older 911 I am referring to those 911's before 1990.
All you need to do is be vigilant and if uncomfortable then seek the advice of an expert. You might also consider joining a Porsche Forum and see the advice of others who have trodden the path before you. The
m911 Forums
is one such, but there are plenty of others.
So there are a few areas that you need to watch out for in order to spot the tell tails of corrosion and neglect. Here are a few spots to look out for where the rust may have grabbed hold already:
● the battery tray in the front luggage compartment;
● front wings underneath the headlight bezels;
● the front wing around the fuel filler cap;
● the kidney bowls;
● the rear arches;
● the inner sills;
● the front window area
● the rear window area
This sounds a lot, and it would be a really neglected 911 that has problems in all of these areas but you have to have your eyes open.
Before buying take your time to look at some good ones. Join a forum and the broader community. Our very own
Channel P101tv
is a general Porsche community, ideal for generally looking at other Porsches and maybe making contact with other Porsche enthusiasts. Also don't forget to look at our
Porsche Folio
for other references and resources.
Get Involved in the dicussion
We think it's better to talk and would love to hear your thoughts on this article topic. Simply scroll down to read what other Channel P101tv members are saying about this article. Why not add your say. Your comments belong here! You can scroll to the end of the page or
Click here
to add your comments now.
There's Plenty of Articles & Guides
Our Porsche Articles and Guides archives are constantly growing. Take a look through the archives from the Articles menu or click on a preview from the carousel below.
Feel Free to Join in!
If you would like to join in, we would welcome your ideas for an artcle. If there's subject that you'd like to write about then get in touch and let us know. If the topic fits the reader's corner then we'd be pleased to publish it. You will of course receive full credit for the article as well as a link back your Channel P101tv Profile.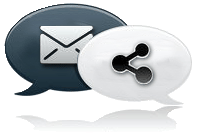 Share this page
Have we missed something or feel something should be added?
If there's something missing that you feel needs to be included or if something doesn't seem quite right, then please let us know. If you'd like to write an article for inclusion here then please get in touch. Just click on "Contact us" at the bottom of the page.
We hope you enjoy the Reader's Corner of the Porsche Folio!