How to Check if your Fuchs are Originals
The Fuchs alloy wheels have been synonymous with the classic 911 upto 1989. With production of the traditional Fuchs wheels now at an end, the second hand market is thriving and a good original set of Fuchs can set you back a small fortune. With the availability of good Fuchs limited and demand high, there are a number of after market suppliers of immitation wheels and it is all too easy to buy a set of fakes when you think your buying originals.
This article is foussed on supplying a few tips for helping enthusiasts and buyers in identifying original Fuchs alloys.
There are a number of markings on the back of the Fuchs forging that will help with authentication:
▶ All Fuchs wheels are forged and not cast like many aftermarket wheels today. They are high spec and extremely high quality. Fuchs estimate that the hollow spoke aluminum Fuchs wheel has an index figure of 13.0, and a mag wheel 16.0. This is an index over a standard baseline wheel which is an index of 1.0" That means Fuchs quality wheels are 13 to 16 times as expensive to produce.
▶ The wheels were date stamped using a rubber stamp with ink. Unfortunately these are easily tarnished or removed over time;
▶ Further date stamp at the base of the petal on the inside of the wheel adjascent to the hub mounting. This is permenant stamp in the forging. The date will normally be month and year. For example: '1 67' means January of 1967;
▶ There will be a small Fox'es head logo. Some early Fuchs have the logo on the hub. But, most are adjacent to the 901 or 911 part number. If the fox head is on the hub, then it will be much larger than the ones appearing next to the part number. "Fuchs" translates to Fox in German;
▶ There will also be a small trangle with two letters inside. This identifies a part as a genuine porsche part. The triangle has sides that are approximately 10mm in length;
▶ Permenant forged stamp 901, 911 or 951 part numbers;
▶ Fuchs are forged and are much lighter than replicas which are cast;
▶ There is also a permenant forged stamp "AS1.62" which is the alloy used for the wheel;
▶ There should also be an ET or "Offset" marking. The offset is described by the term ET, which is from the German word 'Einpresstiefe' translated as 'insertion depth'. For example a 9x16inch Fuch will have a 15mm offset or ET15;
▶ There are also other various forging numbers, letters, and characters that Fuchs used. These only mean something to Fuchs and differ widely even among Fuchs of the same size. There is no need to understand them, but you should be reassured that they are there.
Like all things, there are some exceptions to the rule. There are some anomolies to look out for:
▶ Some early 4.5" Fuchs do not have part numbers stamped on them. At thye factory they would have had forging numbers used by the Fuch company. The forging numbers were commonly ground off after forging. This makes these wheels difficult to identify. Later, these forging numbers would become wheel part numbers.
Get Involved in the dicussion
We think it's better to talk and would love to hear your thoughts on this article topic. Simply scroll down to read what other Channel P101tv members are saying about this article. Why not add your say. Your comments belong here! You can scroll to the end of the page or
Click here
to add your comments now.
There's Plenty of Articles & Guides
Our Porsche Articles and Guides archives are constantly growing. Take a look through the archives from the Articles menu or click on a preview from the carousel below.
Feel Free to Join in!
If you would like to join in, we would welcome your ideas for an artcle. If there's subject that you'd like to write about then get in touch and let us know. If the topic fits the reader's corner then we'd be pleased to publish it. You will of course receive full credit for the article as well as a link back your Channel P101tv Profile.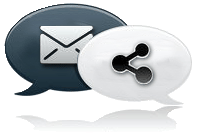 Share this page
Have we missed something or feel something should be added?
If there's something missing that you feel needs to be included or if something doesn't seem quite right, then please let us know. If you'd like to write an article for inclusion here then please get in touch. Just click on "Contact us" at the bottom of the page.
We hope you enjoy the Reader's Corner of the Porsche Folio!