THE PORSCHE DIRECTORY
There are hundreds of Porsche related websites out there and the number continues to grow. This can make it incredibly difficult to find the Porsche information you're looking for. The Channel P101tv Porsche directory has been created to provide a single and comprehensive source of Porsche information.
If you're looking for Porsche forums, engine builders, spares & parts suppliers, insurers or anything else that might be useful for a Porsche enthusiast, then this is the place for you. To find what you're looking for, simply select a category from the menu to the left.
VIEWING :: ALL DIRECTORY CATEGORIES
Submit Your Website
Submit Your Website
Check Back Here Often
The Channel P101tv Porsche directory will grow as members add their websites to the directory listings, so check back often.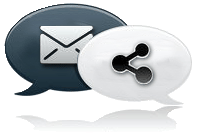 Share this page
Have we missed something or feel something should be added?
If you have a Porsche website yourself then let us know and we'll happily include it in the listings. Simply complete the Channel P101tv
'Directory Submission form'
.
We hope you enjoy the Porsche Directory area of the Porsche Folio!
These Porsches are a selection of just some of the pictures that Channel P101tv members have uploaded. All of them are fantastic and great to see.