Porsche Brake Caliper Decals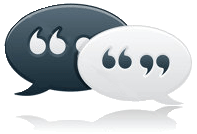 A great way to set off your Porsche wheels is with a set of painted brake calipers. They look especially great if the brake calipers have the Porsche lettering on them. Fitting brake caliper decals is a simple DIY project and takes only a few minutes per wheel. The hardest part is jacking your Porsche up and removing the wheels! So if you want to restore your original Porsche caliper decals to their original look, or enhance your calipers with a set of Porsche lettering decals this is a DIY project worth looking at.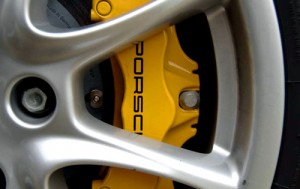 Caliper decals can be bought quite cheaply but you need to make sure you buy decals made of high quality heat resistant and ultraviolet resistant vynal. You can get a set of five decals in either white, black or red lettering from the shop at MyPorsche911 for just £9.99. Here's a link for more information: Porsche Brake Caliper Decals
Brake Calliper Decals Installation Guide
Fitting the decals is simple process and only takes a few steps to complete:
Before applying your decals you need to ensure that you are mounting them to a smooth, clean, dry surface and that it is free of any wax, dirt, dust and oil.
The decal is sandwiched between a backing strip and a clear transfer tape.
Peel the backing strip and clear mounting strip apart slowly. (It is recommended that you peel from one end of the decal). As you peel the two strips apart make sure the decal remains attached to the clear transfer tape and not the backing paper.
Place the decal onto the surface where the decal is to mounted. Rub the decal gently through the clear transfer tape.
When you are content that the decal is adhered firmly to the mounting surface, slowly remove the clear transfer tape from the decal making sure all the parts of the decal remain firmly attached to the mounting surface.
Application of the decal works best when the mounting surface is between 75 and 100 degrees Fahrenheit.
Visit m911 For More Information
Take a look at m911's
Porsche Brake Caliper Decals
for more information.
Get Involved in the dicussion
We think it's better to talk and would love to hear your thoughts on this article topic. Simply scroll down to read what other Channel P101tv members are saying about this article. Why not add your say. Your comments belong here! You can scroll to the end of the page or
Click here
to add your comments now.
There's Plenty of Articles & Guides
Our Porsche Articles and Guides archives are constantly growing. Take a look through the archives from the Articles menu or click on a preview from the carousel below.
Feel Free to Join in!
If you would like to join in, we would welcome your ideas for an artcle. If there's subject that you'd like to write about then get in touch and let us know. If the topic fits the reader's corner then we'd be pleased to publish it. You will of course receive full credit for the article as well as a link back your Channel P101tv Profile.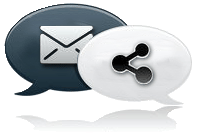 Share this page
Have we missed something or feel something should be added?
If there's something missing that you feel needs to be included or if something doesn't seem quite right, then please let us know. If you'd like to write an article for inclusion here then please get in touch. Just click on "Contact us" at the bottom of the page.
We hope you enjoy the Reader's Corner of the Porsche Folio!