Porche Made a 3.2 Carrera Commemorative Edition
The Porsche 911 3.2 Carrera is an 'Icon' among 'Icons' in the 911 series. The 3.2 Carrera was produced between 1984 and 1989, but many enthusiasts consider those produced between 1987 and 1989 to be the most desirable.
In 1988, 25 years after the presentation of the original 901, Porsche introduced a limited series of Anniversary models based on the Carrera 3.2. The Carrera 3.2 is considered by many to be the ultimate evolution of the original 911. During the 25 years, the 911 was developed continuously, cementing Porsche's reputation as a manufacturer of some of the world's most capable yet practical sports cars. The Carrera 3.2 was introduced in 1984, and featured a host of improvements over the SC that it replaced, the most significant of which was the 3.2 litre flat-6 that replaced the previous 3.0 litre version. The engine included improved chain-tensioners that were lubricated by oil to prevent the premature failures that plagued the SC. The Carrera 3.2 improved during its production run, and the most desirable updates arrived in 1986 and 1987. In 1986, a redesigned dashboard with larger vent openings arrived, and more importantly, a hydraulic clutch was also employed. In 1987, Porsche introduced the improved G50 transmission (identifiable by the positioning of reverse next to first rather than below fifth).
What you may not know, is that to celebrate 25 years of 911 production, Porsche produced 875 Anniversary models. The was no "Carrera" badge on the rear. The interior of the Anniversary model is more luxurious than the stock Carrera 3.2 interior. The cars received full leather on seats and door panels in dark metallic blue as well as heavy linen carpets. Anniversary models are further distinguished by embroidered "F. Porsche" signatures on the seat headrests as well as a commemorative plaque on the glovebox.
Feel Free to Join in!
If you would like to join in, we would welcome your ideas for unknown Porsche trivia. If there's an obscure fact about Porsche you'd lke to share, then please get in touch and let us know. If we think you've found a gem, we'll publish t right here!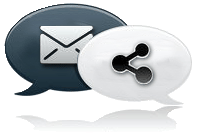 Share this page
Have we missed something or feel something should be added?
If there's something missing that you feel needs to be included or if something doesn't seem quite right, then please let us know. If you'd like to write an article for inclusion here then please get in touch. Just click on
"Contact us"
at the bottom of the page.
We hope you enjoy the Reader's Corner of the Porsche Folio!
These Porsches are a selection of just some of the pictures that Channel P101tv members have uploaded. All of them are fantastic and great to see.