Porsche Made Hybrid Cars Long Before Modern Hype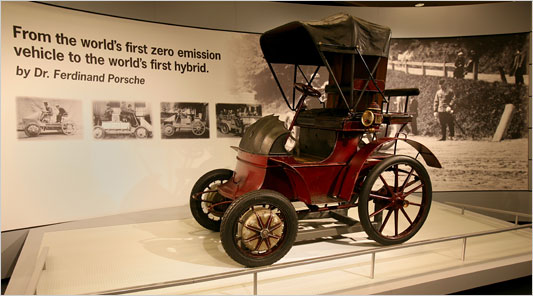 Thesedays, automotive press releases are full of the news of yet more ground breaking Electric or Hybrid cars going on sale to today's discerning public. What you may not know is that Porsche had produced both electric and hybrid cars way back when the automitive industry was still in its infancy.
The automitive industry could be thought of as begining when Karl Benz patented his designs in 1886. Well, just a few short years later in 1889 Ferdinand Porsche started work for the Lohner Company. Porsches first car was called the 'System Lohner-Porsche' and was an all electric car powered by electric motors contained within the wheel hubs of the car. But Porsche didnt stop there. Despite the System breaking all sorts of automotive records, Porsche went on to develop his ideas further and produced the 'Lohner-Porsche Electromobil'. Again like the 'System' car it was powered electrically, but this time the vehicle also had on-board generators powered by petrol which charged up the batteries while driving. Amazing, a proper Hybrid car and all the way back in 1901. Porsche really was ahead of his time and way ahead of the rest of the automotive world.
Feel Free to Join in!
If you would like to join in, we would welcome your ideas for unknown Porsche trivia. If there's an obscure fact about Porsche you'd lke to share, then please get in touch and let us know. If we think you've found a gem, we'll publish t right here!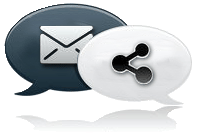 Share this page
Have we missed something or feel something should be added?
If there's something missing that you feel needs to be included or if something doesn't seem quite right, then please let us know. If you'd like to write an article for inclusion here then please get in touch. Just click on
"Contact us"
at the bottom of the page.
We hope you enjoy the Reader's Corner of the Porsche Folio!
These Porsches are a selection of just some of the pictures that Channel P101tv members have uploaded. All of them are fantastic and great to see.