Submit your Porsche related website for inclusion in the 'P101tv Porsche Directory'. Please ensure you are logged into your P101tv account before filling out the submission form below. If you already have a P101tv account then click here to
Sign in
. If you don't have a P101tv account then click here to
Sign up
. Membership is completely free and only takes moments to complete.
Porsche Directory Submission Form
Use this form to send us details of your Porsche website. Take look at our submission guidelines for help.
Supported image formats are png, giff and jpg file types, 120x120 pixels and no larger than 512kb
You may select upto 5 categories for submission
* indicated require form fields
Check Back Here Often
The Channel P101tv Porsche directory will grow as members add their websites to the directory listings, so check back often.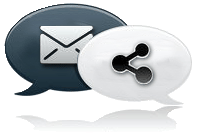 Share this page
Have we missed something or feel something should be added?
If you have a Porsche website yourself then let us know and we'll happily include it in the listings. Simply complete the Channel P101tv
'Directory Submission form'
.
We hope you enjoy the Porsche Directory area of the Porsche Folio!
These Porsches are a selection of just some of the pictures that Channel P101tv members have uploaded. All of them are fantastic and great to see.