Porsche Directory Submission Guidelines
We've put together some guidelines and answered some frequently asked questions to help you submit your Porsche website to the Channel P01tv Porsche directory.
How to make a directory submission.
Submitting your website to the directory is simple and takes only a few minutes. Simply head over to the directory submission page and fill out the form.
In order to make a submission to the Porsche directory you need to be signed in to your P101tv account. If you're already member Sign in. If you don't have a P101tv account, then why not Sign up. It's completely free and only takes a minute to complete.
Mandatory Submission Details
You are encouraged to complete all fields of the submission form in order to maximise information available to people viewing the directory.
There are 6 form fields that have to be completed are:
Website Name;
Directory Category;
URL;
Contact email address;
Description;
Country.
Selecting Directory Categories
Your website can be submitted under a number of categories. The category list shows main categories and associated sub category. You may select up to five (5) sub categories. To select more than one sub category hold done the 'ctrl' button and click multiple sub categories.
Uploading a Logo for your listing
You can upload a logo or graphic for your listing. The image dimensions should be 120 x 120 pixels. Supported image file formats are png, giff and jpg and should not be larger than 512kb. If you choose not to upload an image, a default P101tv placeholder will be shown in it's place.
Why Can't I See My Website Listing
Once you have completed the listing form, your submission is held in a queue and will be reviewed by a member of the P101tv team. The submission will be checked for accuracy and completeness as well as appropriateness for P101tv. Once it has been approved it will become visible in the directory.
Where Will Your Website Appear
Once you have submitted your website details, and after it has been approved by the P101tv team, you'll be able to see it listed in a number of places. It will be shown in summary on the Home page in alphabetical order, as well as in the main category and associated subcategory. Lastly, it it will be shown as a detailed listing card with all details displayed in full.
Suggest a New Category
If you cannot find a directory category that best describes your website, please feel free to suggest a category or subcategory. You can use our Suggestion Form to send us the details.
Free of Charge
Submitting your Porsche related website to the directory is completely free of charge.
Submission Approvals
All directory submissions are reviewed by a member of the P01tv team. A submission will only be approved for listing once it is considered appropriate for display. This manual submission approvals process ensures we maintain a directory compiled of quality content.
Check Back Here Often
The Channel P101tv Porsche directory will grow as members add their websites to the directory listings, so check back often.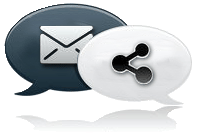 Share this page
Have we missed something or feel something should be added?
If you have a Porsche website yourself then let us know and we'll happily include it in the listings. Simply complete the Channel P101tv
'Directory Submission form'
.
We hope you enjoy the Porsche Directory area of the Porsche Folio!
These Porsches are a selection of just some of the pictures that Channel P101tv members have uploaded. All of them are fantastic and great to see.