Channel P101tv

Name
Channel P101tv
URL
http://p101tv.com
Country
United Kingdom
Address
London, Engalnd
Email
contact@p101tv.com
Telephone
Not Provided
About
Channel P101tv is a social networking site launched in 2010 and focuses on providing services to the Porsche enthusiast community across the world. Membership is free an open to enthusiasts and Porsche owners alike. Members have access to a range of services, resources and features, including being able to create a personal channel, add other users as friends, subscribe to other users channels and exchange messages, including automatic notifications when they update their profile. Additionally, may upload videos, pictures, join common-interest user groups, or write a blog. Channel P101tv also provides a number of Porsche related resources enabling users to access how-to guides, a directory of Porsche related service and product providers, Porsche vehicle data and specifications, search databases of Porsche option codes, Fuchs wheels sizes and specifications, and a guide to decoding Porsche VIN codes.
Visit
Visit Channel P101tv
click to visit website:
http://p101tv.com
Website Views: 503
Check Back Here Often
The Channel P101tv Porsche directory will grow as members add their websites to the directory listings, so check back often.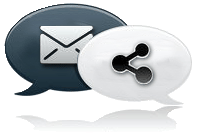 Share this page
Have we missed something or feel something should be added?
If you have a Porsche website yourself then let us know and we'll happily include it in the listings. Simply complete the Channel P101tv
'Directory Submission form'
.
We hope you enjoy the Porsche Directory area of the Porsche Folio!
These Porsches are a selection of just some of the pictures that Channel P101tv members have uploaded. All of them are fantastic and great to see.